Starting an online business can be a great side hustle that will not only make you some extra cash but fulfill a passion. And while to some it might seem like a walk in the park, there are a few things you should know before just diving straight in.
However, that's why I'm bringing you a few pointers to look out for in establishing your foundation. Because doing so will not only save you a lot of headaches but lend you to being more successful in the long run. Check them out below: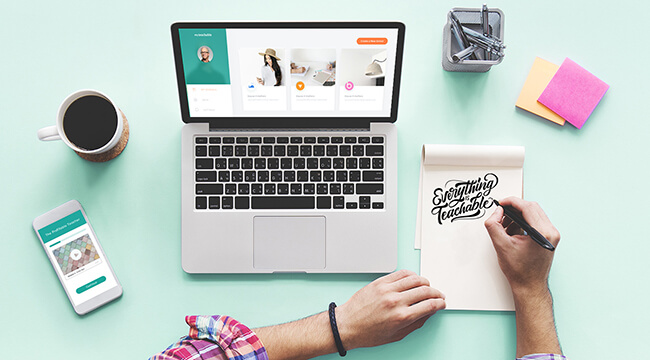 Take A Look At Your Credit
One of the first things you need to look to do when starting a business is examine how your credit is. Unless you have an established history of being a business owner, then your credit score is going to be lifeblood to how much financing you receive for your endeavor. Don't be embarrassed if this is the case, as I remember when I was starting out, I had to look at fixing my credit before I could really delve into asking banks for loans. It's the nature of the game, but something that is imperative to get on top of now.
Fix Any Glaring Errors in Your Finances
After you've taken a look at how your finances and credit are matching up, it's now time to figure out how to knock out any problems with it. This could be logistical issues that haven't been removed or even consolidating/paying off old debt. Repairing credit is no easy task, so give yourself some wiggle room to solve this, as you'll need some runway before your business really takes off.
Focus On Customer Experience
When planning out your business, an initial step that should always be addressed is the customer experience. As noted by LoveProm, customer experience is one of the most crucial elements for any business and something you should map out to hit the ground running on the right foot. However, planning this is out is one aspect most business owners shy away from exploring.
To begin, look at what problems might arise in your customer process. This includes anything from the checkout process to what steps you take when there's a complaint. Going through this stuff can be tough, as no one wants to predict the problems their business might face. Yet, the benefit of doing so puts you two steps ahead of anything that might come about, so it's best to address these issues now.
Get Social With It
One element to any small business's success in building a community is capitalizing off of social media. As noted by Pew Research, nearly 80% of internet users in the US are currently on some sort of social platform, which is why it's imperative your business finds yours. Even if you're able to convert just 2-3 new customers per day off of social, then that could grow into a significant amount of returning patrons.
See what the competitors in your market are doing that's successful, including not only what mediums they're posting on, but how often and what's worked. Studying this will give you a leg up on getting things right off the bat, as well as in analyzing possible new opportunities to work off of. All-in-all, the most important thing regarding your social efforts is to keep your approach genuine and try to make your brand behave as any person would on the platform. After all, that human touch is what will make people start gravitating towards you.
Don't Forget About Mobile
If there's one aspect of your business's website that you should not forget, it's making it mobile responsive. As noted by SmartInsights, 71% of our total time viewing content is on our phones. Furthermore, when someone is looking to discover your business, this will be the first place they look. And whether you use a template like Squarespace or hire a developer, your website needs to have a flow on someone's phone that reaches your end goal.
SEO Is A Must
Finally, an aspect of your online business that's absolutely critical is SEO, which is how people discover you via search engines. According to Search Engine Journal, the first organic search result gets 33% of the clicks, making it a must if you can find a space to capitalize off of.
Check in and see what type of search space you could own. For example, if your business is trying to compete against other local companies (I.E.: a donut shop), then have your SEO focus on what terms people are using to find your industry, and how they're getting there. Honestly, this strategy works as a good foundation all the way up and should be first and foremost after your website is launched.
—-
What are you most excited about in starting your online business? Comment with your answers below.